Diamonds last forever, diamonds are a girl's best friend, a diamond in the rough: these sayings all emphasise the beauty and strength of world's most famous gems. Take a look at the 10 most expensive diamonds in the world:
10. The orange - 32 million euros
This 14.82-carat bright orange diamond broke a world record when it sold for 32 million euros in 2013. Generally, pink and blue diamonds are the most sought after, but this rare gem surprised the world with its orange beauty and size.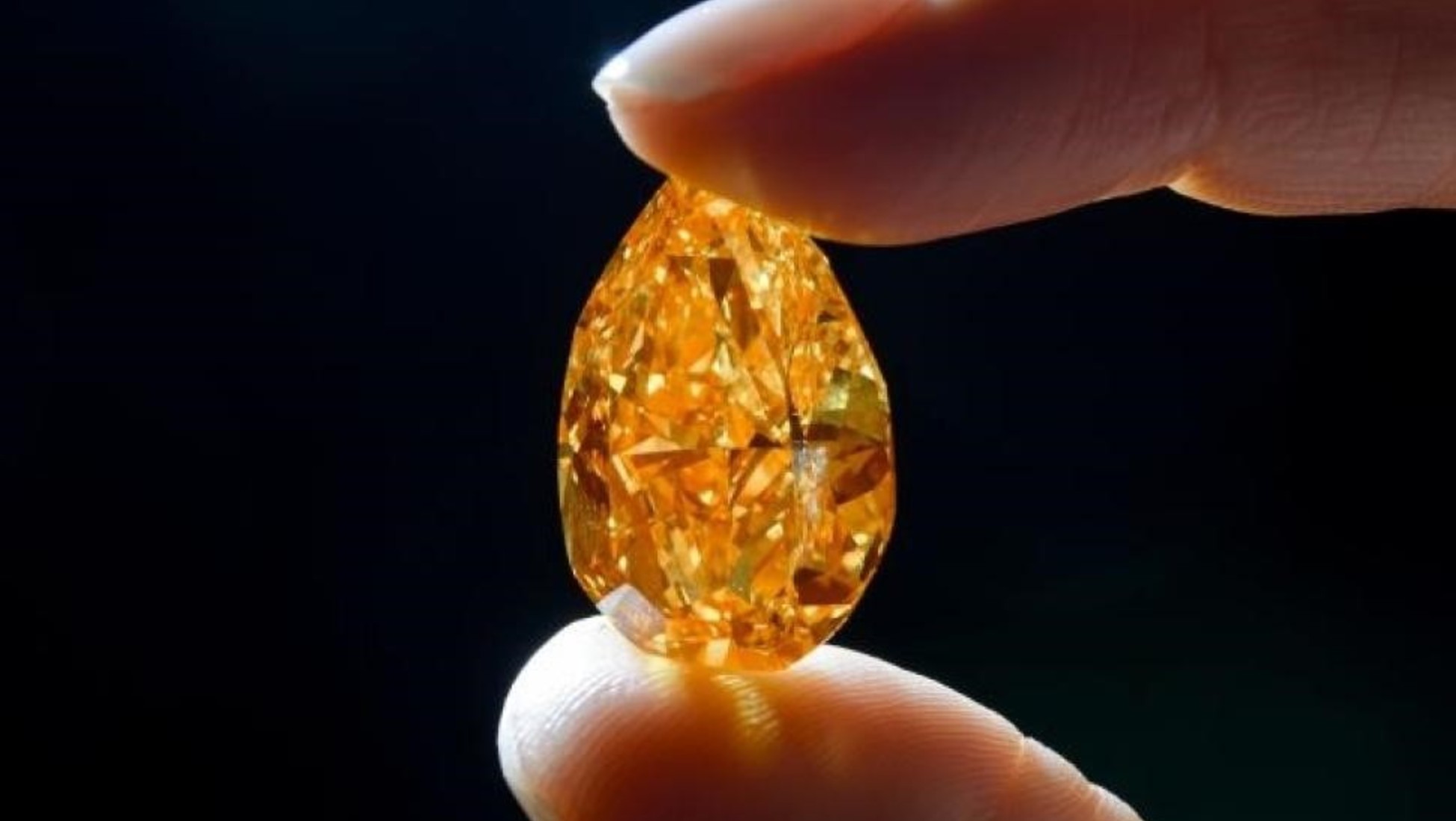 9. The Princie - 33 million euros
This pink, 34.54- carat diamond has been known of for 300 years now, after it was discovered in the Golconda mines in India. It was bought from the Hyderabad Royal family in 1960 by jewellers Van Cleef & Arpels, who named it the Princie after the son of Sita Devi, the Maharanee of Baroda, an extravagant and famous socialite living in Paris.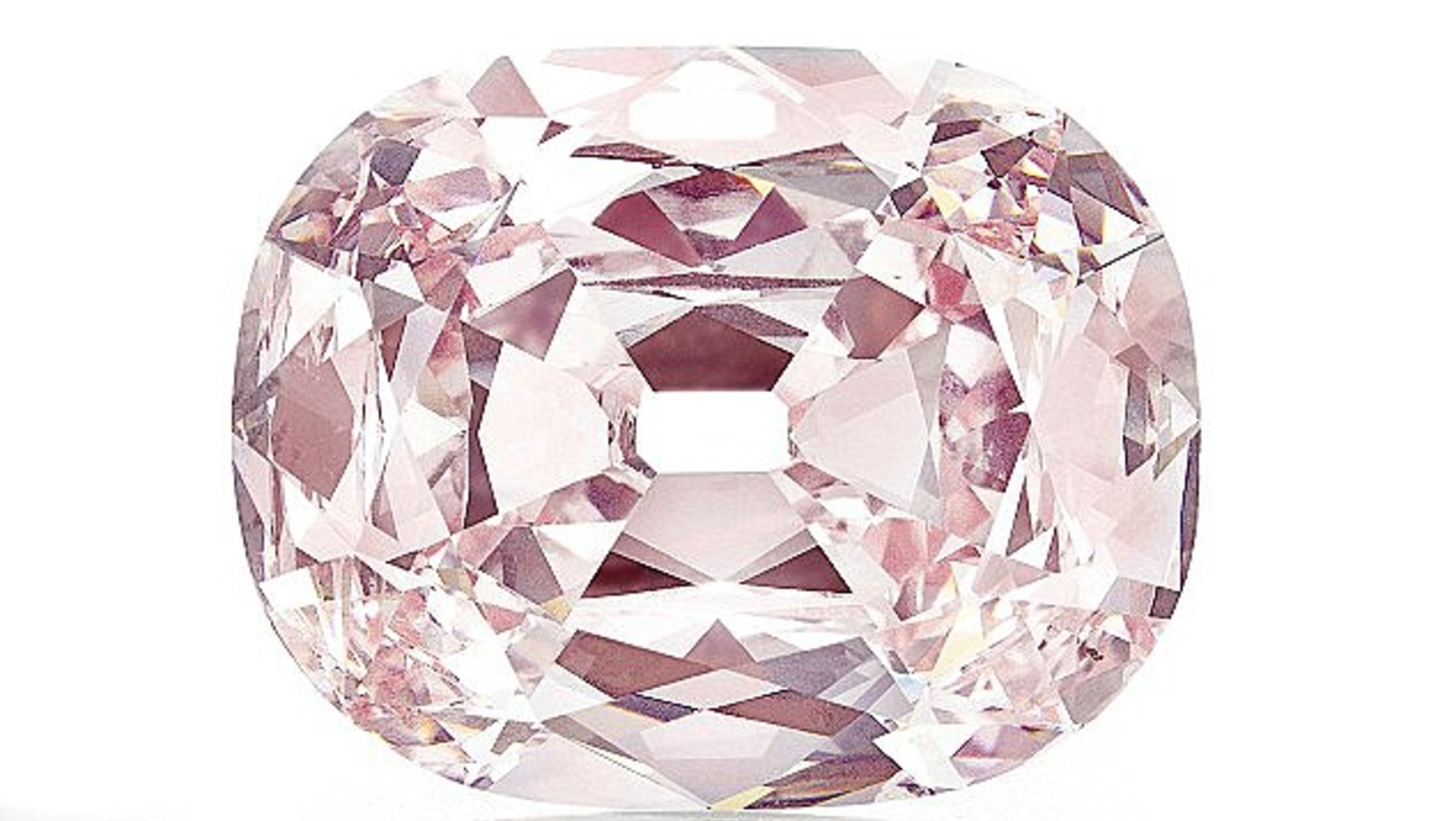 8. Graff Vivid Pink – 38,7 million euros
A rectangular 24.78-carat diamond, classified by the Gemological Institute of America as "fancy vivid pink" –the top classification of saturation. Laurence Graff -aka the King of Bling- bought the diamond, which has been placed on a ring, for 38,7 million euros.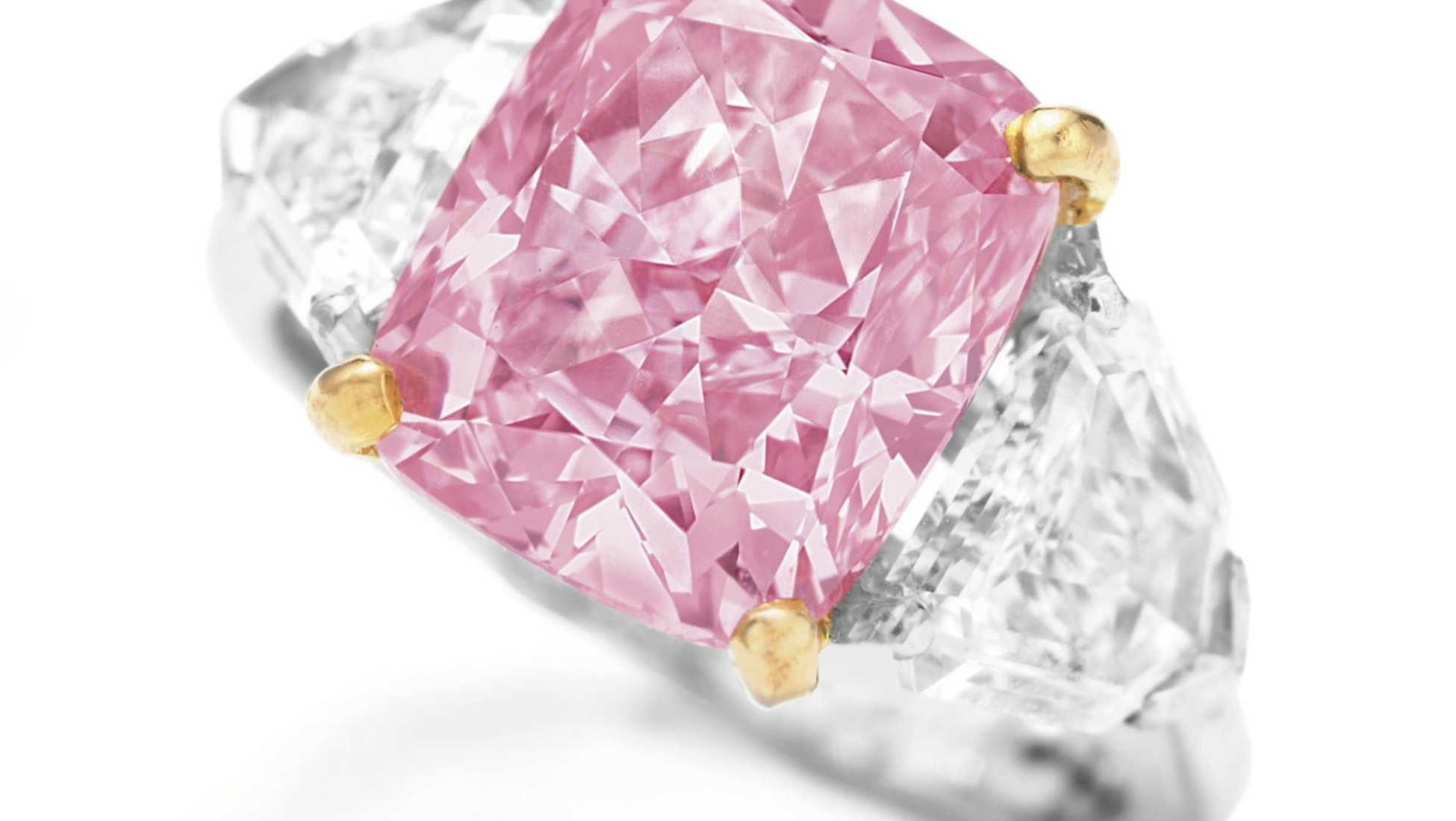 7. Pink Star - 60,7 million euros
This bright pink beauty, formerly known as the Steinmetz Pink, is the largest pink diamond ever discovered with the Gemological Institute of America's top classification 'Vivid Pink'. The 59.60-carat diamond was bought by diamond cutter Isaac Wolf in 2014 for 60,7 million euros, but it turned out he was unable to pay for it. Currently, it is estimated to be worth 60,7 million euros.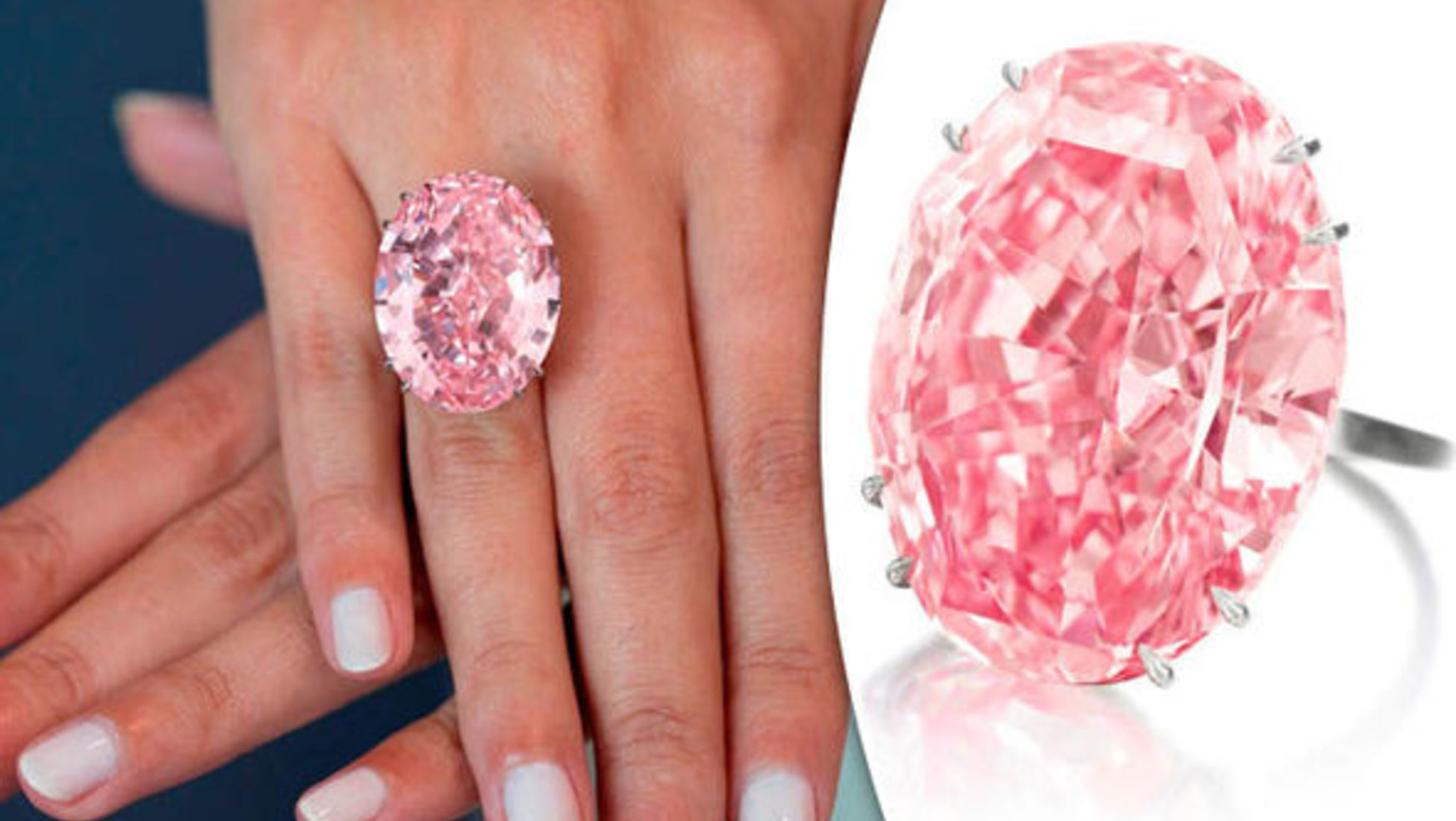 6. Wittelsbach Graff – 67,4 million euros
The Wittelsbrach Graff is a beautiful blue diamond, discovered in India over 300 years ago. The 35.56-carat diamond was part of the Austrian crown jewels for some time, after which it was bought by Laurence Graff. The jeweller had diamond cutters remove flaws, causing a unhappy stir within historical circles.. In 2011 it was sold to the emir of Qatar, Sheikh Hamad bin Chalifa, for 67,4 million euros.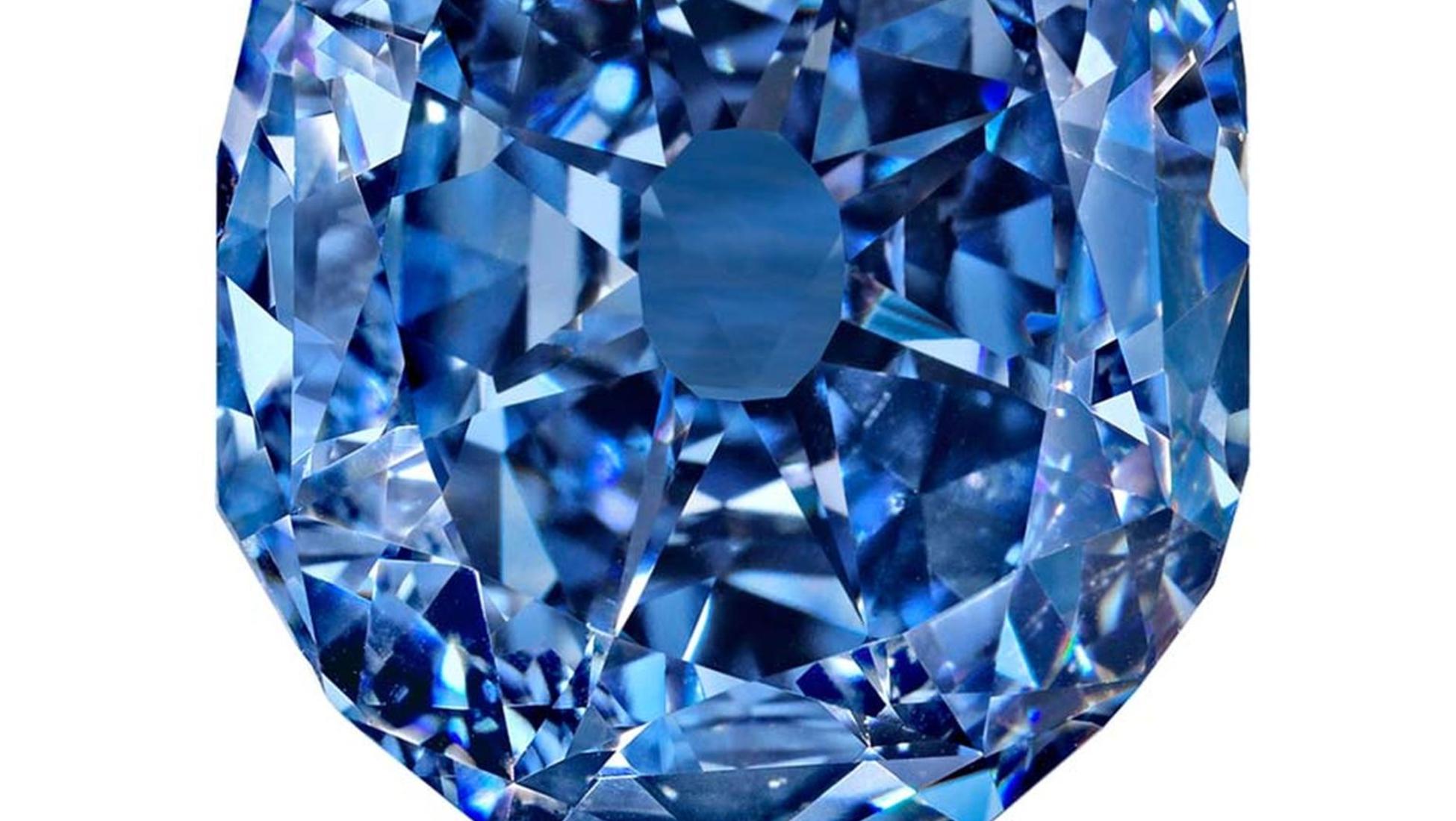 Image Photo: The Jewellery Editor
5. The de Beers Centenary Diamond - 84,2 million euros
This colourless diamond, named after the de Beers Consolidated Mines, is classified with the highest grade of colourless diamond – grade D colour- meaning it is internally and externally flawless. It weighs 273.85 carats, although the original cut weighed an astonishing 599 carats.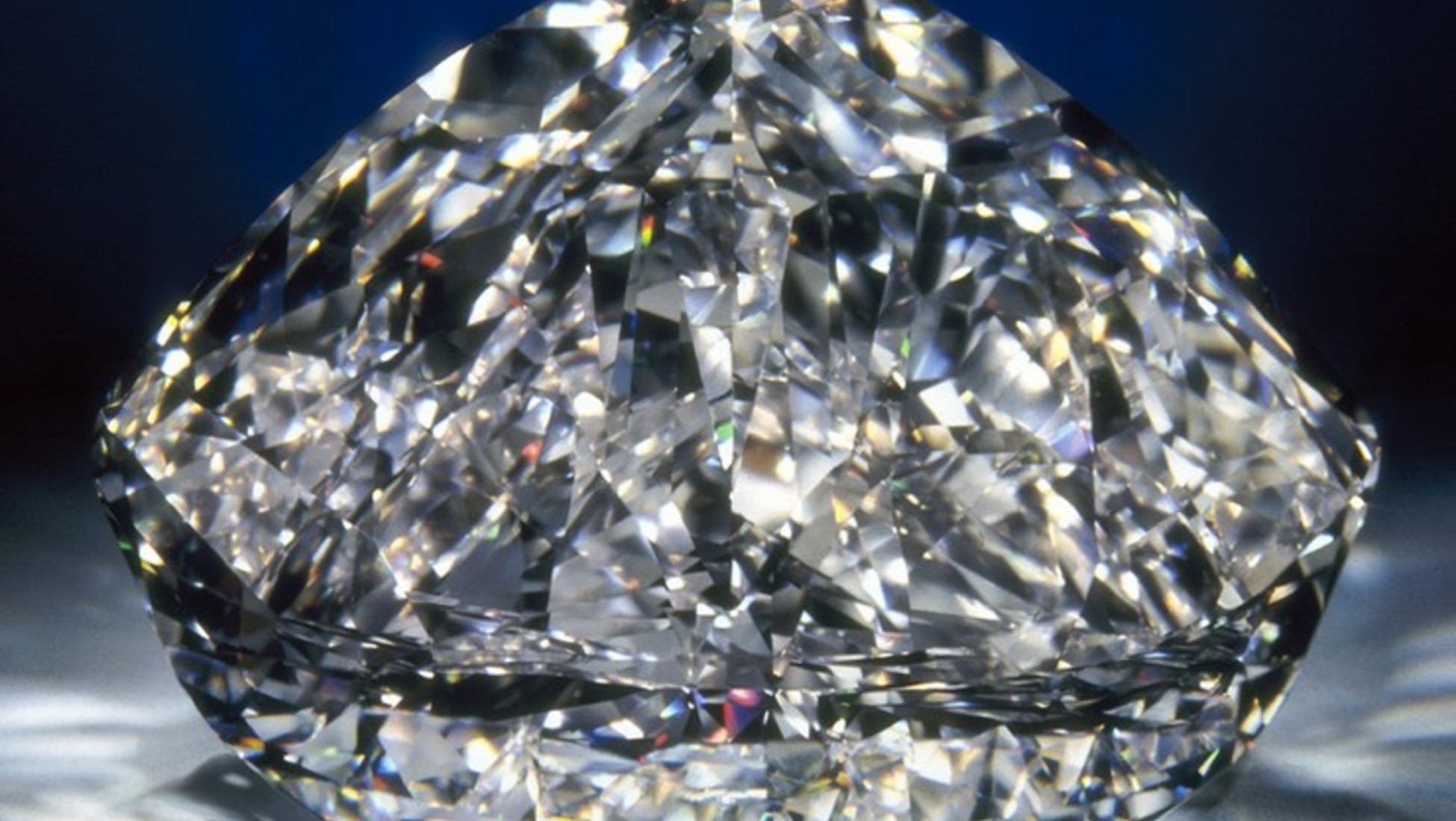 4. The Hope Diamond – 250 million euros
This mystical 45.52 carats diamond seems blue in colour to the naked eye, but under ultraviolet light gets a red phosphor look. It is believed to be cursed, bringing bad luck to anyone who owns it… Legend has it was stolen from a Hindustan statue, and when the priests found out they cursed the diamond. You can see it (safely) in the Smithsonian Museum of Natural History in Washington DC.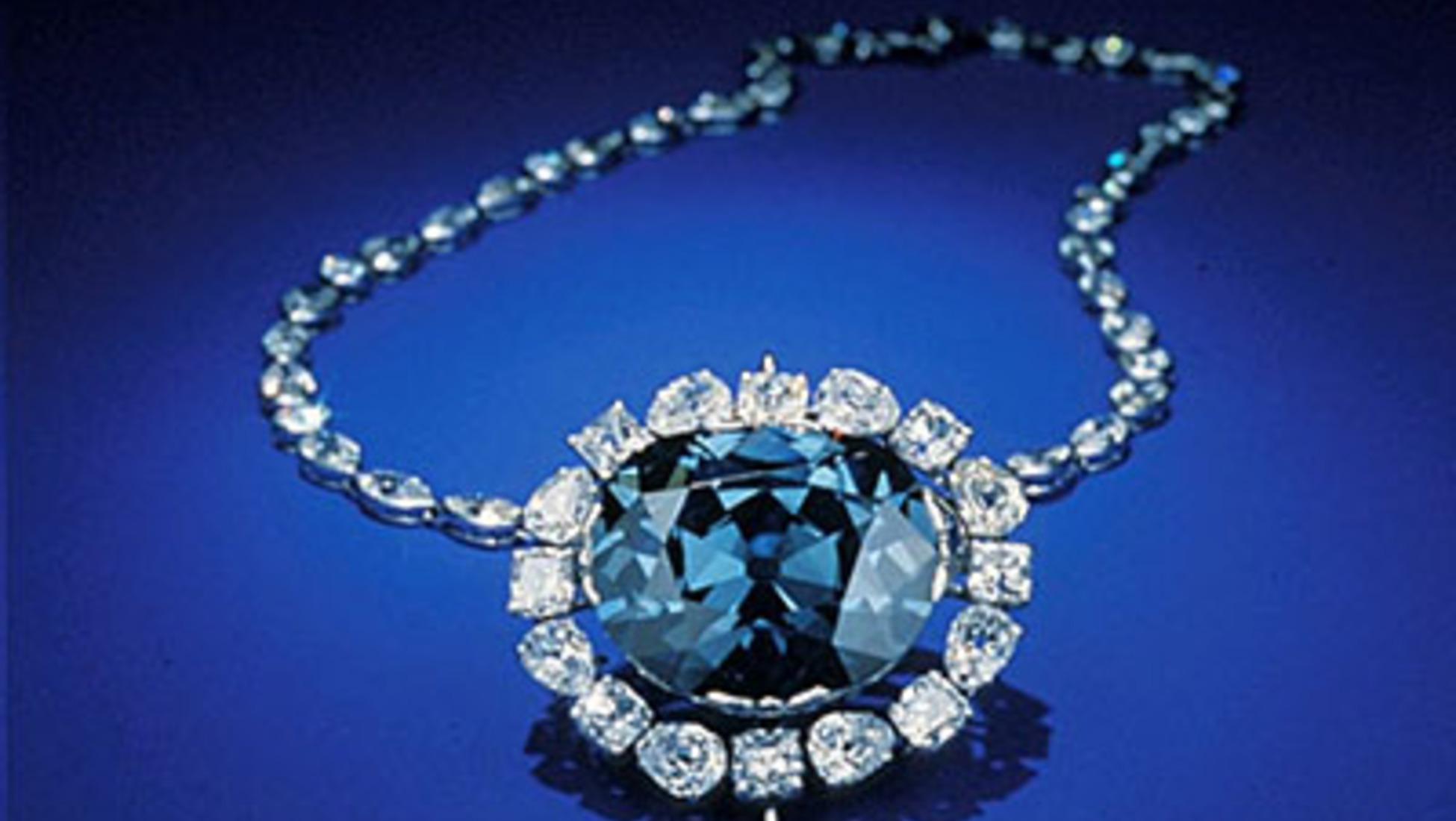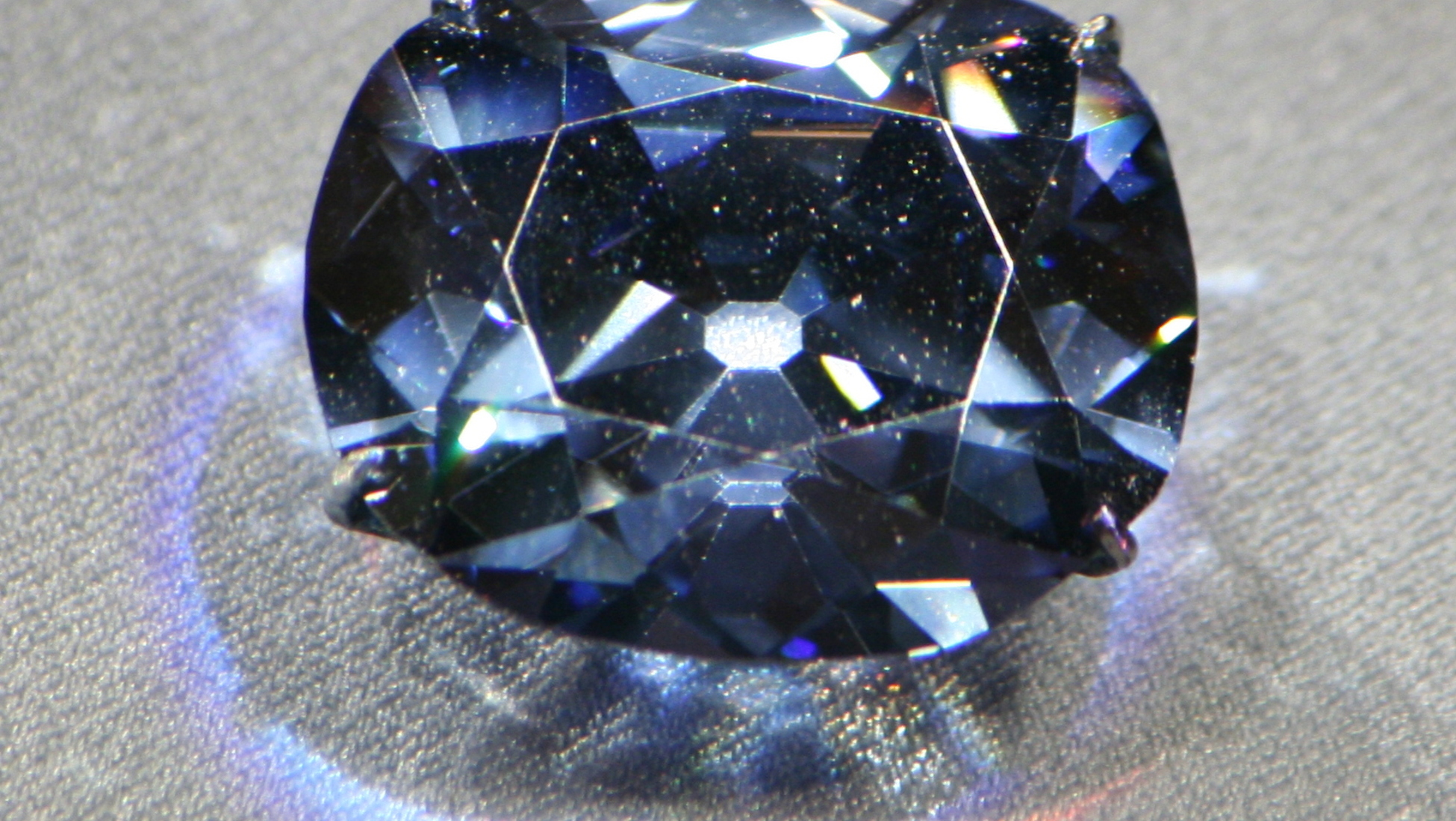 3. The Cullinan - 337 million euros
The largest rough gem quality ever found. Even polished, it is still incredibly large, with 530.2 carats and has been dubbed 'The Great Star of Africa'. Currently, it is part of the British Crown Jewels.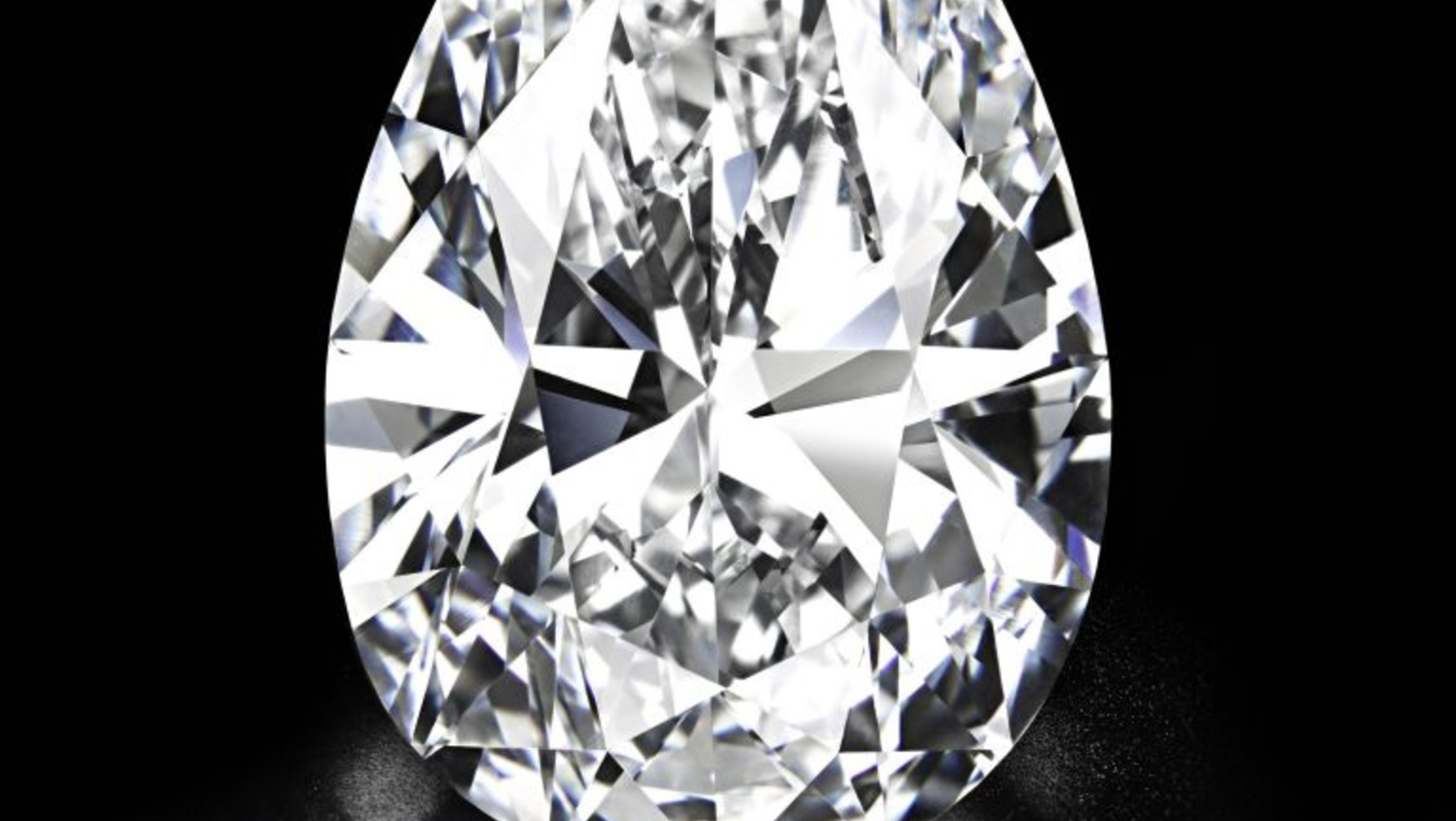 2. The Sancy – priceless
Today you can find this yellow diamond in the French Crown Jewel collection in the Louvre in Paris, but it has had many owners. It was named after Nicolas de Harlay, seigneur de Sancy, a French soldier and diplomat from the 16th century. The pale yellow diamond is 55.23-carats and shaped like a shield. As the diamond is so rare and expensive, to this date the exact value is unknown.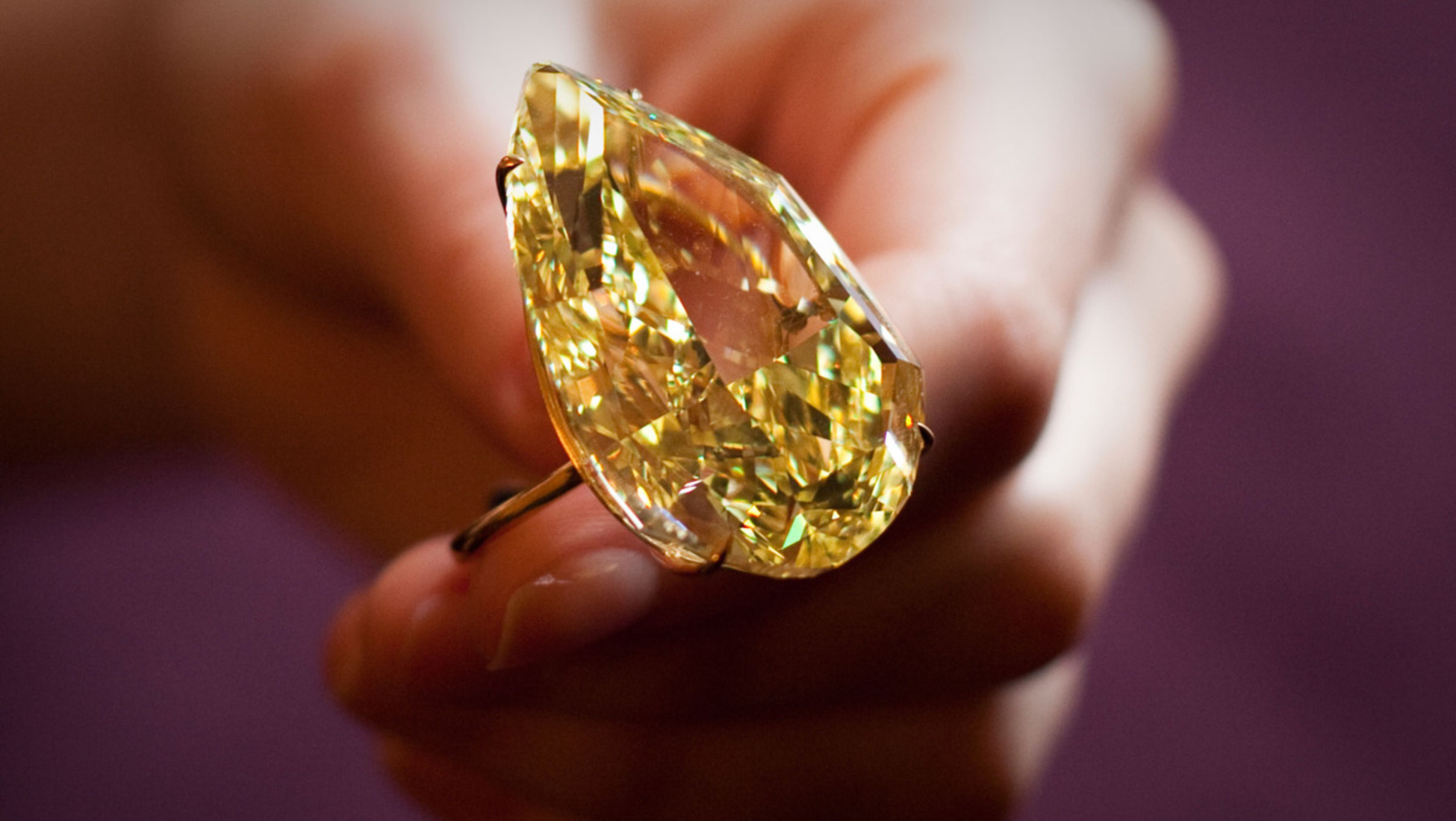 Photo: Small Talks
1. Koh-i-Noor – too expensive to have a price tag
This 105.6- carats, finest white diamond has changed ownership many times since it was discovered in 1294. Various Sikh, Mughal and Persian rulers owned it and lost it again due to the countries losses after war. In 1850 the Koh-i-Noor, meaning "mountain of light" in Persian, was confiscated by the British East India Company and it is now property of the British Crown. The exact value of the Koh-i-Noor diamond is unknown, however whispers can be heard saying it is valued over a 1 billion euro.